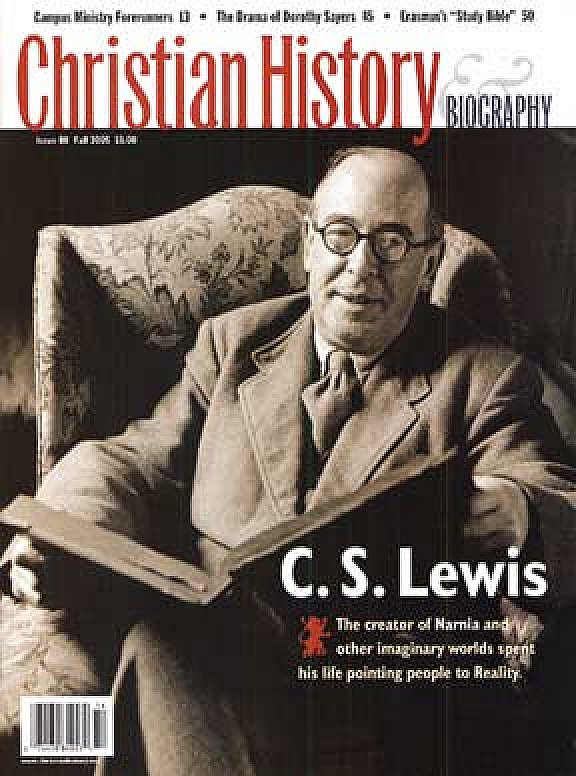 Death, Desire, and the Sacramental Function of Humor in Lewis and His Medieval Sources – or, A Funny Thing Happened on the Way to Self-Denial – part II
Continued from part I.
So, back to Lewis's words on Eros in the Four Loves:
The highest does not stand[118] without the lowest. There is indeed at certain moments a high poetry in the flesh itself; but also, by your leave, an irreducible element of obstinate and ludicrous un-poetry.
Then, a few lines down, Lewis bridges from Desire and Eros to Death once again:
Pleasure, pushed to its extreme, shatters us like pain. The longing for a union which only the flesh can mediate while the flesh, our mutually excluding bodies, renders it forever unattainable, can have the grandeur of a metaphysical pursuit. Amorousness as well as grief can bring tears to the eyes. But Venus does not always come thus "entire, fastened to her prey", and the fact that she sometimes does so is the very reason for preserving always a hint of playfulness in our attitude to her. When natural things look most divine, the demoniac is just round the corner.
Here we have a bridge between sexual desire (Venus, a component of Eros) and death. Both involve states of the body, which drag us into the realm of the comic, the un-poetic. That element in the experience of embodiment keeps us from taking any bodily experience too seriously – from making anything bodily ultimate. This comic element, this limitation and haltingness of embodiment, keeps us, in short, from idolatry. It keeps us from the Materialist error, while still leaving open to us a sacramental understanding of our bodily experience as the frequent, or at least potential, gateway to something higher than ourselves. This is where desire reaches out to divinity, or suffering to sublimity. Continue reading →